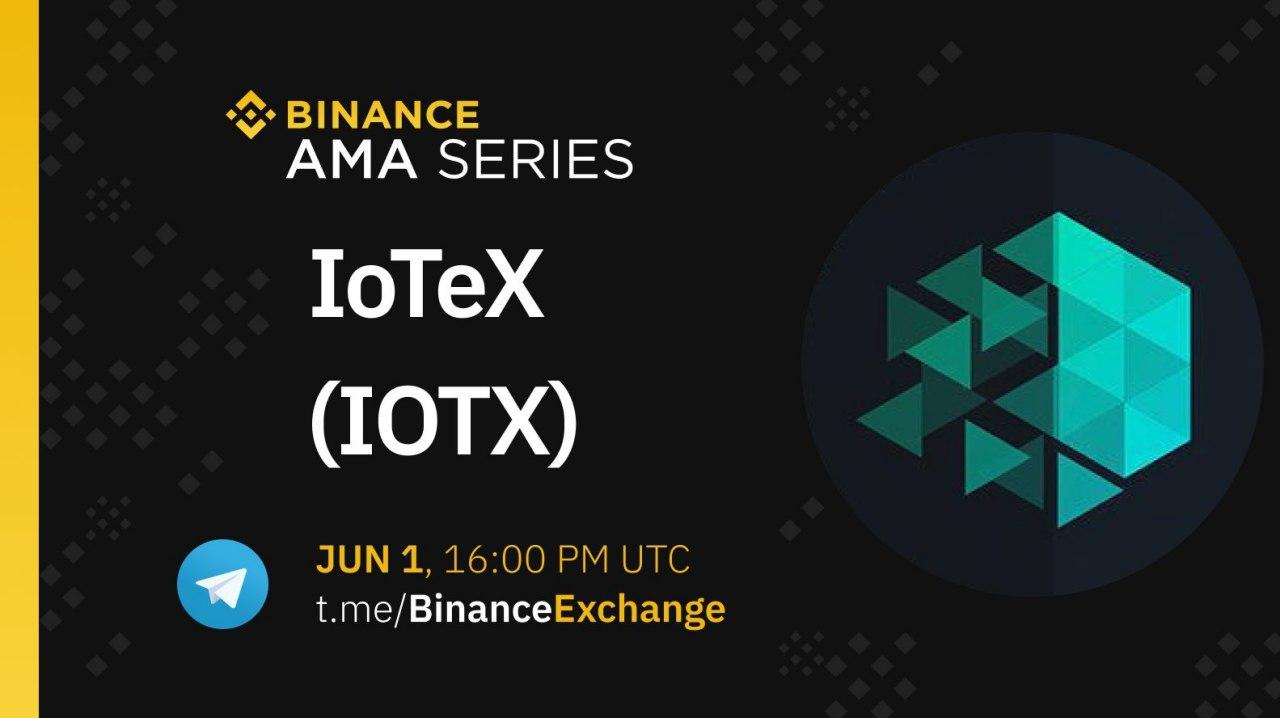 1 Day Left Until IoTeX Mainnet GA #Machina!
To celebrate, Binance & IoTeX are hosting a special #MainnetGA AMA in the Binance English Telegram (https://t.me/binanceexchange) with over 100,000+ members. Over $2,500 in IOTX prizes — don't miss out!
Before the AMA on June 1, submit an AMA question — 15 winners will each get $20 of $IOTX for participating in this pre-AMA campaign!
Full instructions here: https://twitter.com/iotex_io/status/1267192906873335808?s=20